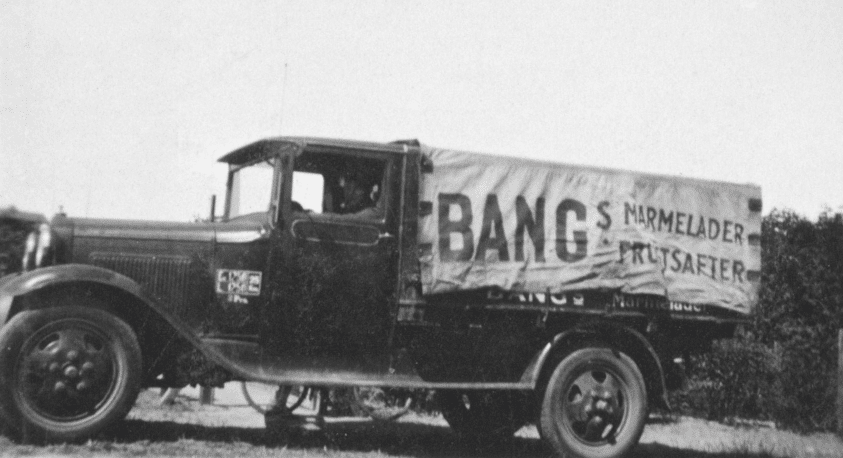 All stories have a beginning, and ours starts in the working-class outskirts of Copenhagen in 1878.
Back then our founder Christian Wad Bang used his restless spirit to start BANGS Marmalade to serve the many families in the neighbourhood.
Not much is known about this time, but he must have done something right, because his recipes kept on selling. His business grew and 100 years later his grandchild Bent Wad Bang took over and expanded with new recipes and more products – but still with the same creed to always use as much fruit as possible.